Aquapark.io app download for Android. If you've ever played racing games before, Aquapark.io is the one for you. It's quite possible that this new game will alter your view about racing since it defies preconceptions and introduces something fresh.
As a group of people tumble down a waterpark slide, you take control of a character. From the heavens, a massive avalanche descends. At any time, you may leap off the course and attempt to land on a lower level, passing everyone and gaining the upper hand! You may also fend off the competition and rack up a significant number of kills in the process.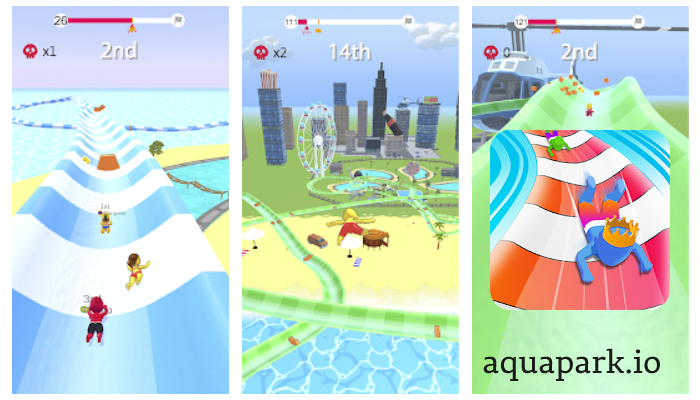 Features of Aquapark.io App For Android
Aquapark.io has basic controls. They're ideal for all ages. Slide from left to right by swishing your fingers over the screen. Use that one movement to slip straight off your slide and land below. Caution is advised since it is very normal to end up on the ground and unable to return to the slide.
Aquapark.io races don't last long, making it ideal for quick bouts. After winning races and earning cash, you may use them to buy new maps and skins for your character.
Aquapark.io is a fun online arcade game that gives rapid amusement. It doesn't have music, but its simplicity is precisely what you desire when it comes to winning.
Technical Specifications
| | |
| --- | --- |
| Title | Aquapark.io App For Android |
| File Size | 101 MB |
| License | Free |
| Requirements | Android 4.4 and up |
| Author | VOODOO |
Aquapark.io App For Android Download Link:
Tags: Aquapark.io for Android